Vanilla JavaScript Plugin
A framework for modeling data and datasets.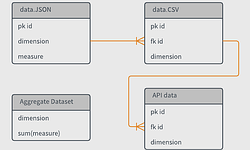 Plugin Website
Demo
Related plugins
As the name suggests, this is a datalist polyfill for Safari, IE9 and other browsers.
Create dynamic tables - a vanilla JS version of the jQuery DataTables plugin.
A client-side MVC framework - a tool to organize code in a way that is easy to think about and to maintain.