Vanilla JavaScript Plugin
A table sorter using in-place QuickSort. Works in IE 9 and above.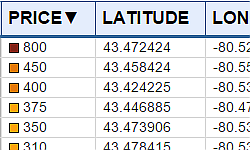 Plugin Website
Demo
Related plugins
A small and simple sorting component for tables. Requires IE 10 or above.
A tiny and effective library for making tables sortable.
Create dynamic tables - a vanilla JS version of the jQuery DataTables plugin.