Vanilla JavaScript Plugin
A sophisticated select input field with lots of customization options.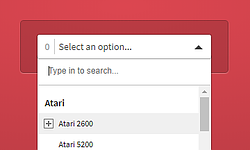 Plugin Website
Demo
Related plugins
Auto-resize textareas, input fields and select boxes on update.
A plugin for smart form and input field validation.
An iPhone-style form field widget that can be used to select dates or whatever you pass into it.