Vanilla JavaScript Plugin
A module that adds responsive, stylized speckles as background to any element.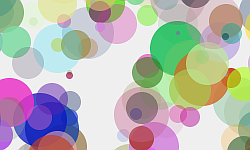 Plugin Website
Demo
Related plugins
An image slider plugin which has just the right amount of features, with no bloat and be easy to extend so that more features can be added when needed.
A widget for inserting Pixabay image galleries with ease into any page.
Crop images with configurable aspect ratio, minimum and maximum dimensions, etc. Great, but requires a license.