Vanilla JavaScript Plugin
Privacy-respecting, simple social sharing buttons for the most important networks.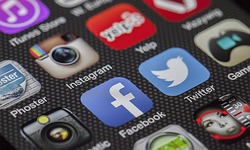 Plugin Website
Demo
Related plugins
Socialite provides a very easy way to implement and activate a plethora of social sharing buttons — any time you wish. On document load or on any other event.
Get social network Share counts with Vanilla JS that works in IE 8 and above.
A popular HTML5 <video> and <audio> element polyfill for all major browsers.