Vanilla JavaScript Plugin
A high-performance library for animated DOM manipulation, giving you the power to filter, sort, add and remove DOM elements dynamically.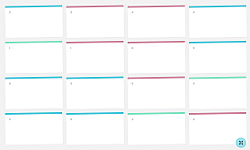 Plugin Website
Demo
Related plugins
A tiny library that helps you write smooth CSS-powered animations in vanilla JavaScript.
Create dynamic tables - a vanilla JS version of the jQuery DataTables plugin.
A table sorter using in-place QuickSort. Works in IE 9 and above.