Vanilla JavaScript Plugin
A W3C conform accordion written in ES6.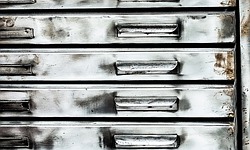 Plugin Website
Demo
Related plugins
A simple solution for an accordion menu using vanilla javascript and some CSS3 properties. The CodePen demo doesn't work in IE < 11 - yet, the plugin does.
A very simple accordion menu. By default, the plugin has no options, not even an element selector. Yet, it may be useful when creating an own accordion menu.
Not an actual plugin, but a simple CodePen demo of a sidebar push menu that may come in handy.