Vanilla JavaScript Plugin
An Ajax driven plugin for creating fluid and smooth transitions between individual website pages.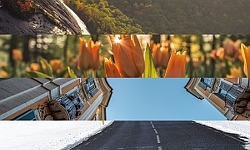 Plugin Website
Demo
Related plugins
Not an actual plugin, but a simple CodePen demo of a sidebar push menu that may come in handy.
A tiny plugin for creating sliding drawers for navigation menus and options.
A non-blocking pop-up notification library for web pages.